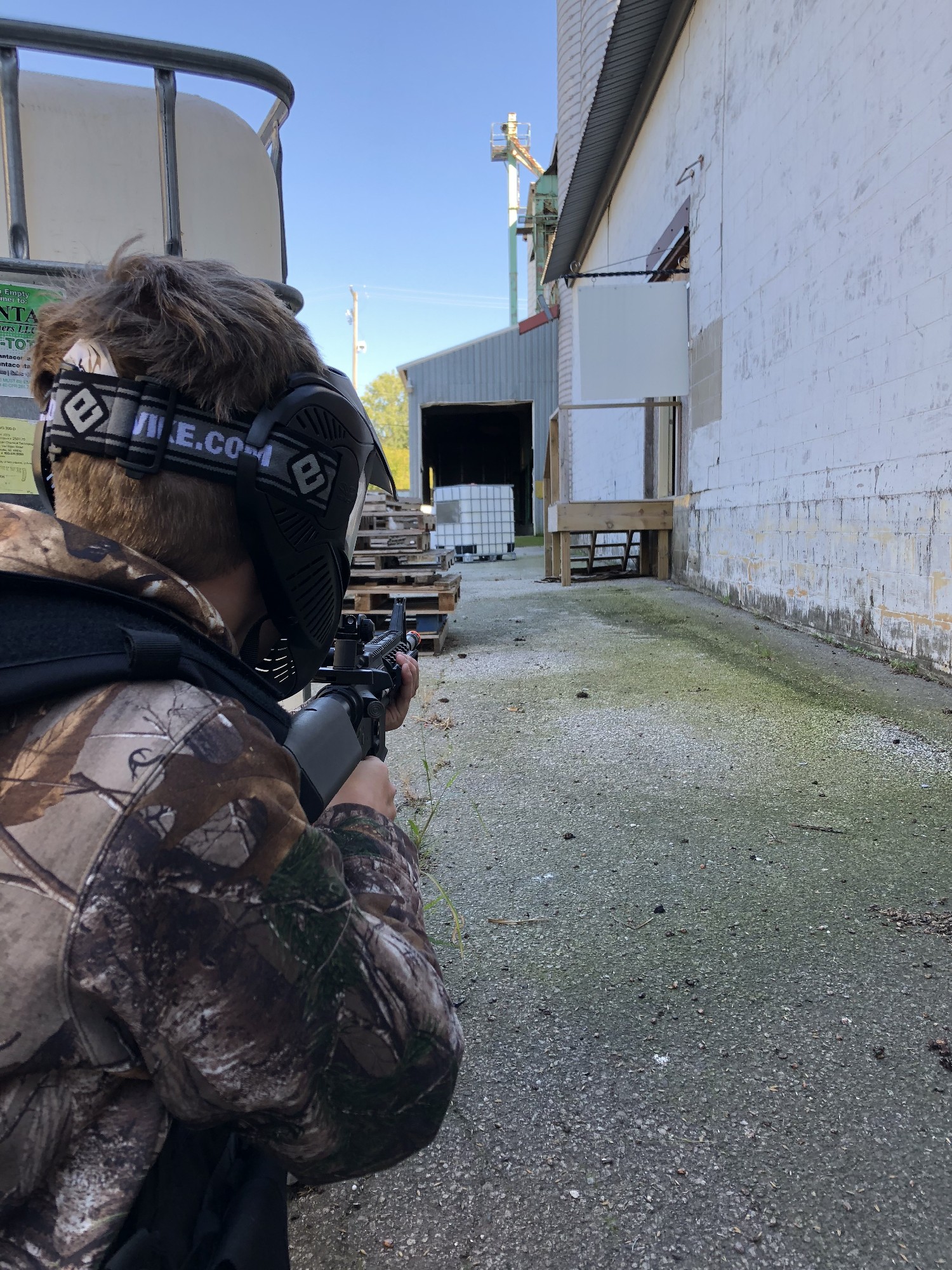 Urban Assault
Urban Assault Airsoft Field located in Ithaca, MI has indoor & outdoor urban combat environments sprawled over 20,000+ square feet.
Sign Up for Open Play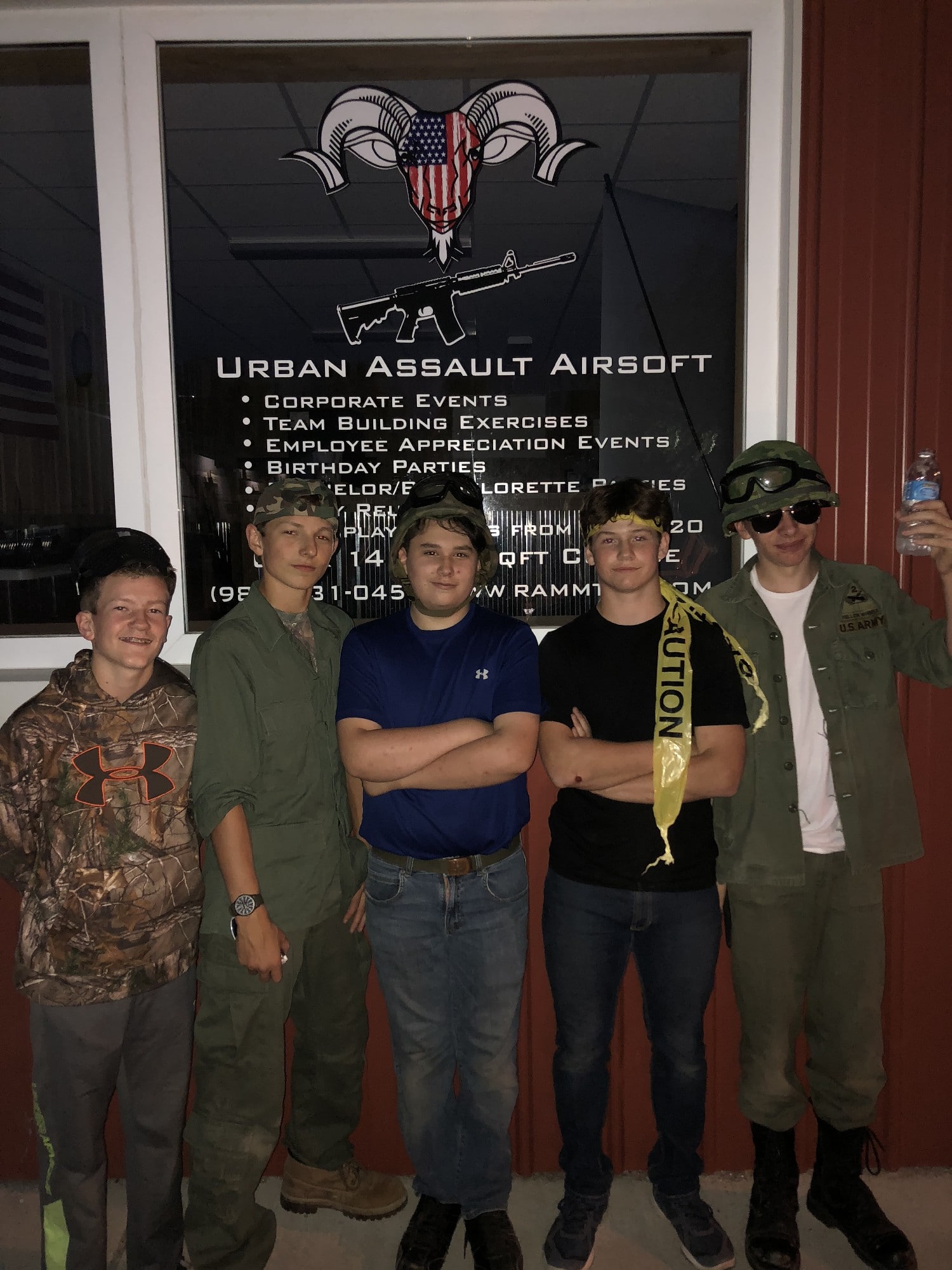 Book Event
Host your next birthday party, corporate event, team building exercise or bachelor party at Urban Assault Airsoft Field!
Book Event
---
Urban Assault Airsoft
Urban Assault Airsoft Field has a combination of both indoor and outdoor urban combat environments sprawled over a 20,000+ square foot airsoft course. Players are welcome to bring their own airsoft guns and equipment to participate in games, however those airsoft weapons must adhere to our course rules. We host a wide array of types of combat games and the course is setup to allow for many variations of combat games and military simulations. We also have a retail airsoft store on site that offers a wide selection of airsoft weapons, ammo, gear and safety equipment. We also offer airsoft guns, gear and equipment to rent.
---
Open Play
Open Play days are open to the public. Each Open Play day has a morning and afternoon game. Tickets to play are $25.
Open Play
Show up on Open Play days with some friends ready to play some Airsoft! You can bring your own guns and gear or rent one of ours.
Sign Up
---
Airsoft Events
Check out our Events Calendar to sign up for one of our Airsoft events that can include up to 30 players!.
Airsoft Events
You can register online for our scheduled events. For most events you need to register before the start of the event. Tickets vary based on the event.
View Our Events
---
Parties & Private Events
Have a birthday, bachelor, company or family party coming up? Book your next event at Urban Assault Airsoft field to maximize the excitement!
Personal Attention
You can book your next party at Urban Assault Airsoft online! We also offer catering for events.
Book Event
Introducing The Best Airsoft Field in Michigan!
"So got out and played airsoft there today for the first time in a while. It is a fantastic field 20,000 square feet. The old grain elevator what was pretty cool. The staff are professional and courteous answering questions and getting the player out more to play. The price is right and people where laughing and giggling. So family fun atmosphere. Will be returning."Timothy G.
---
---
"Today a group of buddies showed up to this awesome place and to say the least was leary... but boy oh boy! after about the first 3 min we were hooked and most of us are now looking to buy our own guns so we can play regularly! the owner was on-site with 3 other employees and they all were top notch! I'm going to absolutely talk to my work and see about a company party cause we all had so much fun! can't wait for the next time already!"Chad D.
---
"Very Very pleased. Great staff and officials. Good game scenario Lots and Lots of fun. very well spent Saturday. and the staff even joined in for some fun. Was nervous at first but they had us play a quick game to get the hang of it and after that I was hooked. Nice rental gear also no issues. Will definitely be back. THANKS GUYS for the great time"Rex L.
---
---
"The course was awesome, the refs and staff were awesome, the gear was amazing and gave me no issues during the six hours I used it. Definitely plan on going back"Garrett V.
---
---
MORE THAN
SQ FT OF COMBAT AREA
---
MORE THAN
COMBAT SCENARIOS
---
Airsoft Field Features
---
Indoor & Outdoor

Urban Assault Airsoft's field features both indoor and outdoor combat areas.

Over 20,000 Sq Ft

Our airsoft field is sprawled across over 20,000 square feet, which makes us one of the largest airsoft fields in the area

Urban Environment

Our airsoft field uniquely features an urban environment, adding to the complexity to game strategy
View Pictures of Airsoft Field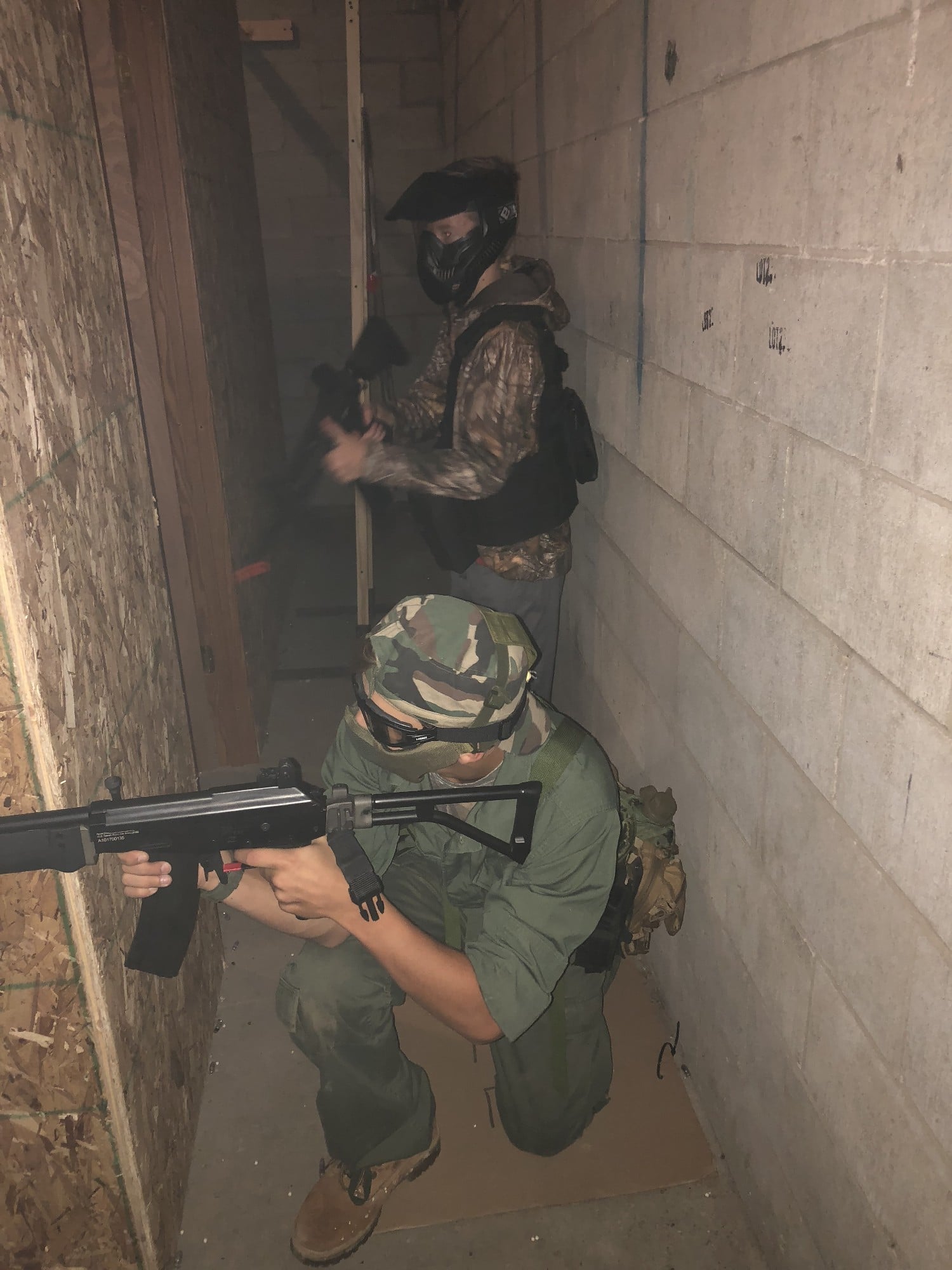 Combat Scenarios
---
Team Deathmatch (TDM)

Team deathmatch consists of 2 teams playing each other, with the objective being to score more kills than your opponent. If you get hit you go back to the Respawn point. You also need to keep track of all the kills you get. At the end of the match, players combine all of their kills, and whichever team has more kills wins.

Capture the Flag

Two teams try to capture the other team's flag(s) and take the flag(s) back to their own base. Flags need to be visible when carried. The team to capture all of the other team's flags and return them to their base wins.

Last Man Standing

All-against-all sudden death scenario. If you get hit, you're out. Last person to survive without getting hit wins.
More Game Scenarios
Airsoft Shop
Stop by our the Urban Assault Airsoft Store to stock up on all of your airsoft gear.
Our shop has everything you need to prepare for your next battle, including:
Airsoft Guns
Airsoft Gun Parts
Airsoft Gun Accessories
Airsoft BB's
Airsoft Grenades
Safety Gear
Vests
Gloves
...and more
---
Learn More
---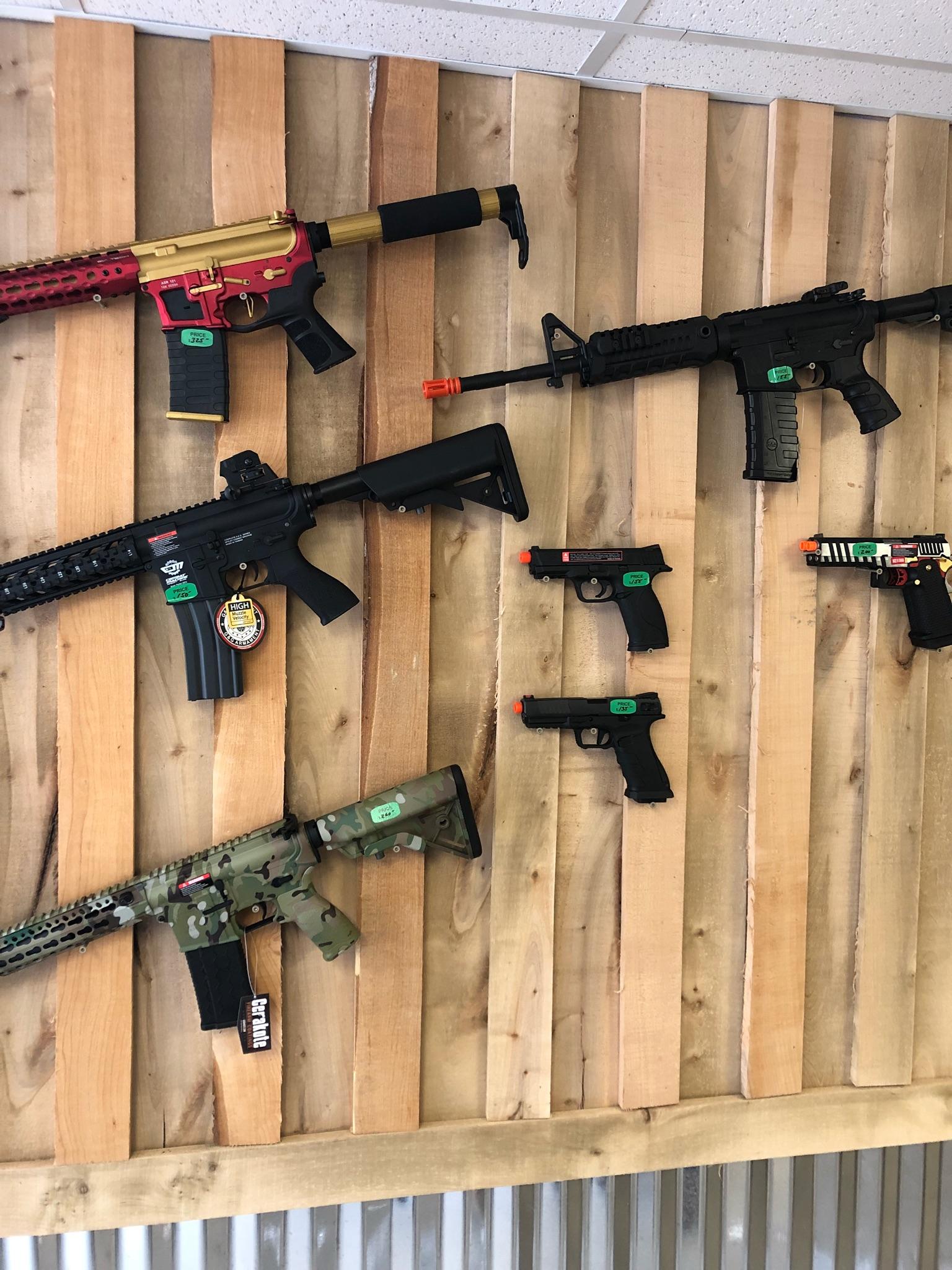 Three Ways To Play Airsoft
Currently, there are no upcoming airsoft events scheduled. Please check back soon!
Sign Up For Our Airsoft Newsletter
Join Urban Assault Airsoft's newsletter to learn about airsoft events, updates to our open play schedule, sales at our airsoft store, and much more airsoft related news!
[tco_subscribe form="252"]